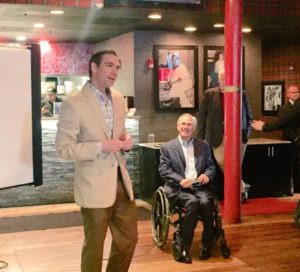 Morgan Meyer is a lifelong conservative that is a champion on a host of issues facing the Dallas community and the State of Texas. Morgan represents District 108 in the Texas House of Representatives. He is a vocal leader on education and fiscal responsibility and has led the effort on Texas' sweeping reforms to crack down on human trafficking.
First elected in 2014, Morgan represents a legislative district that encompasses Downtown Dallas, Uptown Dallas, East Dallas (including the M Streets and Lower Greenville) Preston Hollow, the City of University Park and the Town of Highland Park, Texas.  Some of the most notable landmarks in the Dallas area lie inside the boundaries of the district, including the Downtown Central Business District, Southern Methodist University, Dealy Plaza, the American Airlines Center and Klyde Warren Park.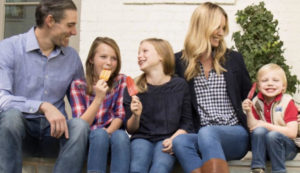 Morgan and his wife Keana have lived in various parts of District 108 for 20 years, and currently reside in University Park with their three children, Katharine, Elizabeth and Asher.  Morgan is a member of Hyer Elementary School Dad's Club executive committee, and volunteers his time with the Dallas Volunteer Attorney Program.  The Meyers attend Highland Park United Methodist Church, where they have taught Sunday school.
Prior to his service in the legislature, Morgan began building a legacy of grassroots conservative leadership. He was a volunteer to the 1992 Republican National Convention in Houston, and later served as an intern to former Republican Congressman Larry Combest of Lubbock, as well as a clerk to Republican Judge John Marshall.  He has also served as a precinct chair, a delegate to the Republican Party of Texas Convention, and an officer with the Greater Dallas Pachyderm Club.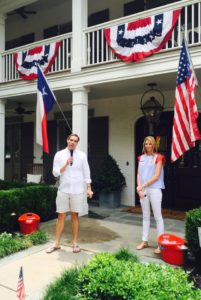 While his GOP credentials run deep, Morgan's core beliefs were shaped by his parents, who taught him the value of faith, family and a hard days' work.  These values helped Morgan to not only earn a scholarship to attend SMU, but also to graduate cum laude.  His drive led him to attend Washington & Lee Law School, and his passion for the rule of law has led him to a career as an attorney.  He is a partner at the Dallas firm Wick Phillips.