Legislative Leadership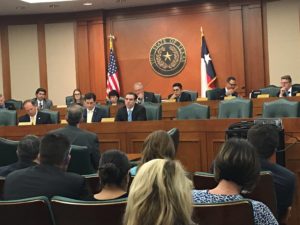 Morgan serves on the House Committee on Insurance, as well as the House Committee on Energy Resources.  Through his work on these committees, Morgan has the opportunity to help guide policy decisions to maintain Texas' position in the global energy marketplace.  In addition, his work on the House Insurance Committee has helped keep families and businesses across the state secure.
He has authored numerous pieces of legislation that have helped strengthen Texas' business climate, including a bill that will reinvest a portion of the state's "Rainy Day Fund" to help the fund grow and continue to help keep Texas' AAA bond rating.
Perhaps Morgan's most impactful work, however, comes from his efforts to combat the threat human trafficking presents to our most vulnerable citizens.  During the 84th Legislative Session, he worked with a group of his House colleagues to pass legislation providing legal protections for victims of human trafficking and an enhanced ability to punish the people who commit these heinous crimes.  In addition, he was an author of House Bill 2290, naming January as Human Trafficking Prevention Month in Texas, aimed at increasing education and awareness of human trafficking in Texas. Morgan also stiffened penalties for convicted child pornographers, and helped honor the work of local police.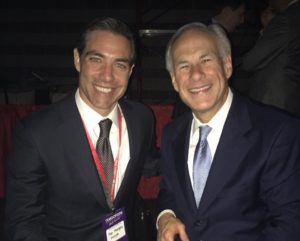 Morgan heeded the call from Texas Supreme Court Chief Justice Nathan Hecht to craft legislation that would allow for additional access to legal services for military veterans across the Lone Star State, helping these returning warriors to combat legal issues like home foreclosures. To view a full list of the bills Morgan has authored, co-authored and sponsored, please click here.
Other Conservative Credentials
Morgan has received a host of conservative awards and accolades, including being named to numerous lists:
Conservative Champion by the Texas Conservative Coalition
Champion for Free Enterprise by the Texas Association of Business
"2015 Effective Conservative" by the Conservative Roundtable of Texas
Legislative Hero by the Texas Access to Justice Foundation
Friend of the Taxpayer by American for Prosperity