Legislative Leadership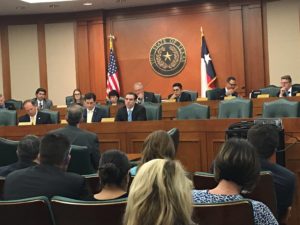 In his second term as a state representative, Morgan serves on the powerful State Affairs and Public Education Committees. Previously, Morgan served on the House Energy and Insurance committees where he upheld conservative principles earning him awards such as the "Conservative Champion" by the Texas Conservative Coalition, "2015 Effective Conservative Lawmaker" by the Conservative Roundtable of Texas, "Champion for Free Enterprise" by the Texas Association of Business, "Legislative Hero" by the Texas Access to Justice Foundation for his commitment to fighting for access to justice, "Friend of the Taxpayer" by Americans for Prosperity, Texas Chapter, and "Conservative Achievement" by the American Conservative Union Foundation.
During the 85th Regular Legislative Session, 6,631 bills were filed in the House and Senate Chambers and 1,211 passed both chambers and were sent to the Governor's desk. Governor Abbott vetoed 51 bills leaving 17% of all bills filed this legislative session becoming law.
Representative Morgan Meyer (R-Dallas) filed legislation on a broad range of topics from human trafficking, school safety, private property protection, government efficiency, school testing, designating a Fallen Law Enforcement Officers Day, and local firefighter retirement protections. Comparatively, at the conclusion of the session, Representative Meyer saw nearly 60% of his legislative agenda enacted into law.
A breakdown of the legislative agenda includes bills that protect children in school buildings used as polling places, new restrictions to keep sex offenders away from school premises, tougher penalties against teachers that engage in inappropriate relationships with students, stronger penalties for human traffickers, removing pension eligibility for elected officials convicted of certain crimes, civil liability for those who sell synthetic drugs to children, designating July 7th as Fallen Law Enforcement Officers Day, strengthening local firefighter's retirements, protecting private property from government seizure, and repealing outdated and unused state boards and commissions.
As a whole, the Texas House committed to addressing the serious challenges presented by a rapidly changing economy and profound economic growth. The Legislature passed a balanced budget, increased funding for our public schools, increased funding for mental health treatment, improved the foster care system with community based foster care and strengthening kinship care, expanded border security operations, improved public school accountability in the A-F system, and passed significant ethics reforms.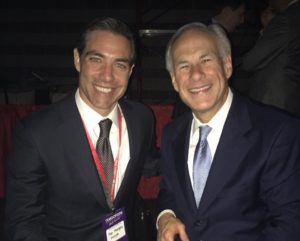 Morgan heeded the call from Texas Supreme Court Chief Justice Nathan Hecht to craft legislation that would allow for additional access to legal services for military veterans across the Lone Star State, helping these returning warriors to combat legal issues like home foreclosures. To view a full list of the bills Morgan has authored, co-authored and sponsored, please click here.
Other Conservative Credentials
Morgan has received a host of conservative awards and accolades, including being named to numerous lists:
Conservative Champion by the Texas Conservative Coalition
Champion for Free Enterprise by the Texas Association of Business
"2015 Effective Conservative" by the Conservative Roundtable of Texas
Legislative Hero by the Texas Access to Justice Foundation
Friend of the Taxpayer by American for Prosperity